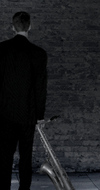 Artist: Nicholas Amoscato
School: North Allegheny

Notes:
This podcast was created by Alex Mills and Nick Amoscato for their Electronic Music class. Intro theme music was composed by Nick Amoscato with vocal help from various classmates. Alex Mills wrote the podcast script as well as the commercial jingle.
All editing was done through GarageBand.